Publications:
Stories from "Buttercup Barbie" include:
" "Buttercup Barbie" and other Short Stories"
(by Mike Walton)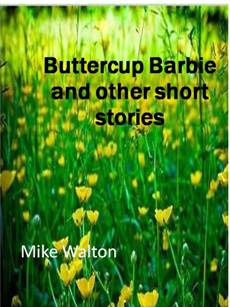 Updated 20 September 2014
One may never know what impact a simple action will take on. Dedicated to a great personal friend, this collection of short stories center around many sets of characters: a cancer survivor/nurse and myself, living our lives as a couple; various made up relatives of songwriter, performer, and actor Garth Brooks (The "Big Money" stories); and myself in different situations. The "Big Money" stories are all based on Brooks' hit single "Big Money"; the stories centered on Barbara are based on "what ifs" shared between the two of us over a 17 year period during my writing of "SettaWho?" in the 90s.. Enjoy the retreat!
Also included in this collection are several stories based upon prompts offered from the Coffee House Perculator, a Yahoo writing group in which I have been a member of for almost 15 years.
The collection will be available from Lulu as soon as I can put together a better cover and provide my editor a final draft of the collection. It will become the second or third published item -- which is great.