Talk with me about your "ex's"...
When people (mostly females *smiling*) ask me to "talk about your ex's", I have to first correct them.
I don't have "ex-wives". I have two former wives and I refer to both wives -- Mildred (Millie) and Jessica (Jessi or Jess) - as "former wives." I was married to each of them for about ten years each. I am single again now, and activily dating.
Commonalities:
As you can see from the images, both of my former wives are "white", beautiful, charming and bright. This explains why our children are likewise charming, smart and exceptional invididuals. Both wore glasses. Both had dark brown hair and both came from proud Kentucky homes separated by roughly 200 miles.I met both of my former wives through mutual friends while I was living at Eastern Kentucky University, located in Richmond, Kentucky. They both loved my family -- especially my mother, who was hard to please and harder to get to know as a person. They were both parts of my Scouting experiences at different degrees and both legally divorced me, although in Jess and my case, we came to an agreement that we would separate and divorce before the paperwork was actually filed. I stay in touch with BOTH of them still to this day, even though both have moved on with new partners and lives.
Millie: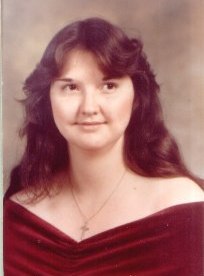 Millie and initally met through common friends at EKU. I later drove by her family's home on the way to a Scouting engagement the next county over and after I saw her out in the field, I fell in love with her almost right away. Millie is from Lee County, Kentucky (we Kentuckians refer to where we come from as in not the city or town, but rather the county in which that town is in...).
<! -- This is where one of the other photos -->
I fell in love with her mother almost right off -- and she felt the same way about me. She admired the fact that I came on my own to meet and be around both her and Millie's dad - a hard working farmer who raised three beautiful girls. James Vires initially didn't think that "this'll work out" but he and Elsie took me in as their son. I am always grateful and blessed to have known and been around them. Millie and I married in the Chapel of Meditation, located on the EKU central campus at sunrise the day after I graduated from college and two days after I accepted my Army commission. <! This is where the other photo was placed--> Millie -- I called her "henna-red" after her wonderful natural reddish brown hair color that she aquired through her mother (who had bright red hair- and freckles!) -- and I were active in Exploring while we were overseas in Germany together. Our daugther Lauren was born there. Millie was the Associate Advisor to the Explorer Post I started in Goeppingen and when we moved to Pattonville, she was also a member of the Alpine District's committee. There's a great story about the first really stuffed animal - "Bear" -- which Lauren received. I'll have to share it with you sometime.
We spent a weird summer in the Alps, during which that time we experienced all four seasons in a single day. She also went to Switzerland with me. We also endured the "Mad Cow" scare and we had to stay in our home in Pattonville in the aftermath of the nuclear fallout from Chernobyl which drifted over the European contentent while we were there. We returned back to the States and had a pretty tough time until we returned to Kentucky. In the process, her mother passed away which hurt me as much as it hurt Mildred. Unfortunately, the marriage did not last and we divorced in Richmond. She now lives in Berea, Kentucky with family and a new man in her life. She's really doing well for herself.
---
Jessica: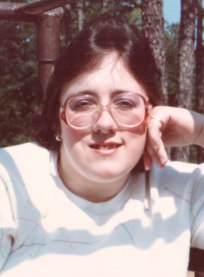 I likewise met Jessica (back then, she was "Phyllis") through mutual friends while I was working at EKU. She and I didn't immediately hit it off at first, but we grew on each other and developed one of those friendships which evolved into a love relationship. She is from Bourbon County (Paris) Kentucky, outside of Lexington.
After my divorce with Millie was filed, I wanted to find solace in some old friends. None were around, so I spent a couple of weeks trying to find them. One of Jessi's friends told me that she would probably be at home in Paris and gave me an address to find her at. So I took a chance over a Saturday and drove up to Paris to see if I could find her...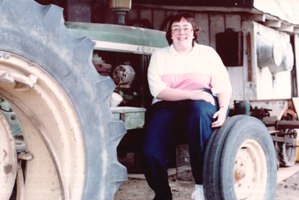 I found the home and her niece Crystal was there. After I introduced myself to her and her mother, I asked if I could talk with Jessica. They told me that she was at a yard sale but they weren't sure which one she as at but that she would be back in a few hours. I thanked them and spent the rest of the afternoon going from yard sale to yard sale in that relatively large town, hoping to run into her. In the process, I bought some things which still are in my possession.
I finally caught up with Jessica -- back at her mother's home and everyone was impressed that I spent so much time trying to find her...I had a great time and that's how I got to know her mother and niece at about the same time I knew Jessica. We dated for three years - during which time, Phyllis legally changed her name to Jessica; I started calling her "Rose" (there's a long story associated with that dealing with a deceased University professor, her belongings including an "boat car", and Jessi's favorite flower), she got to know the "Scout guy" inside and out, and we were rich with family and friends. God really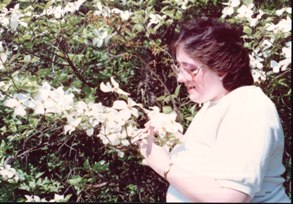 looked after the two of us during that time. We helped raise a family, took care of each other through three moves and a really scary hospital stay by myself in Henderson County, and enjoyed lots of sunsets and walks.
One of the greatest things I've ever been able to do with any woman -- married or not -- is to take her to a major Scouting event with me. I wanted to share what I did with Scouting and to have my "lady" to share in that joy and personal excitement. Jess loved it and we have lots of great memories meeting Scouting volunteers and professionals during the National Scout Jamboree in the middle 90s. We also played a LOT of Rummy and UNO, our favorite card games. With other folks or by ourselves, it wouldn't take much for us to take out a deck of cards, sit on the floor and "go to 500". She was a card shark!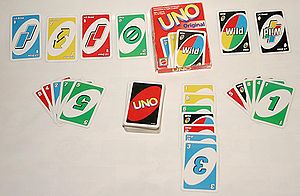 One night we woke up to play Rummy and during the conversation we talked about the fact that there wasn't a place to get a chocolate shake at three in the morning. We ended up putting on our clothes, and driving almost two hours from Bowling Green to Louisville just for a chocolate shake at a Steak and Shake™ "just because." One great thing about Jess back then: we were ALWAYS "up for a road trip" as long as "you pump, I pay" or "I just wanted to know where we're going." My mother told us once that "you two are perfect for each other...you never stop talking to the other..."
We finally got married -- not at the Scout camp I wanted to marry at; nor at the church that Jess wanted to get married at -- but instead at a storefront chapel in Lexington. That wedding, along with the reception dinner afterward, are still sources of pride and laughter shared between the two of us to this very day! We moved up north to Minnesota and that's where unfortunately things started falling apart for both of us. The Army had me going here, there and everywhere; there were few friends for Jessica to hang with so she spent more time with her ill mother ("Momma Ryan", Ann Ryan, suffered a stroke while at our home and also broke her hip, which needed surgery and a lot of care); and we started drifting really apart from each other. The result was a calm,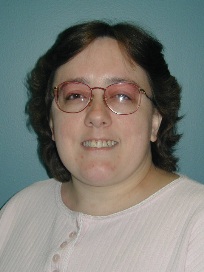 collected look at our lives and the knowledge that although we had lots of money, we were not truly happy with one another. We jointly filed for divorce, outlined how our needs would be separately met, and didn't listen to our friends who told us to "get what we could" from the other and "to be mad and angry". Jess's answer to that was the same answer I had: "We've seen what anger and namecalling and all of that drama does -- we got into this together as friends and we're leaving this together as friends." Jess found a kindred spirit in the person of Chad Krall and as soon as the divorce was final and the monies and properties were separated, she married Chad in that church wedding that she wanted so much to have. They now live in Cheaspeake, Virginia.
---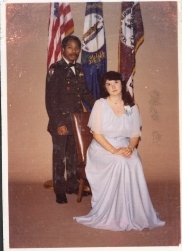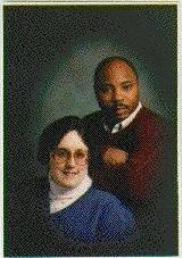 ---
I'm blessed. Two women --separated by a mountain, two Interstates and two state parkways -- were a part of my life for 20 years. Like I said, I have no reason to call them "ex-" anything, for they are still a part of my life and my family's life even to this day. I pray for them and their families just like I ask for protection over those close to me today. Millie and Jess were both "value-added" friendships to my life, to which I will be forever grateful. I loved them both or I would have never married either and it hurt me to my core when I had to leave them and the things they represented to me: love and stability. I guess that's the reason why I'm not very "hot" on getting married a third time, although it WILL occur.
I don't have "ex" anythings...I had two special women who ignored what "people thought" or "said" about them and me...and who loved me as much as I loved them. Thank you both for coming into my life, for sharing your families with my family, and for having that special friendship with me!
Settummanque!